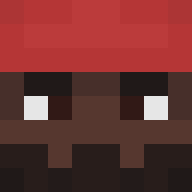 Member

Joined

Aug 5, 2020
Messages

10
Reactions
Hello

I see cheating is a huge problem on the server and see u guys have serious dedication to fix this via better anti-cheats. I'm not a fan of how the anti-cheat times are 30 minutes, anti-cheat already has a hard time finding cheaters, meaning it would take almost 30 flat minutes to find a blatant cheater, my suggestion is to use longer anti-cheat times like 7 hours to look into what was flagged. last night I saw 13 new players, all with VPN's using cheats and dominating when not a single admin signed in for 12 hours, claiming how "the anti-cheat doesn't work". and how "it's fun to cheat",

not only is cheating a problem, but players with high ping also have a huge advantage, I feel the server needs ping limits... Such as kicking a certain player over *** ping.

Not only all of this, but I had also joined a group chat full of ranked players tossing around a cheat named Koid, using things like higher cps, double cps, and even has a built-in Doxxer. I was very shocked to see how the lack of bans goes into this server and I hope you like my suggestion.

Best Regards,
Bobayaskan.