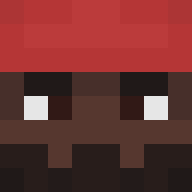 Member

Joined

Aug 5, 2020
Messages

10
Reactions
Hey everyone, dw I was just banned, you shouldn't have to be worried about the bob the 6 block god anymore lol, just want to say sorry to everyone I was being toxic to and very mean through my 4 weeks of playing, I will admit I was cheating and had been using koid for a very long while now along with autotext, a maco built into the lunar client. Not only have I been using koid along with, epic, vape, liquid bounce, vapev4, impact, rusher war, future, forgehax, kami blue, kami premium, inertia, Kami, aristos, zero Due, wurst, Helix, and many more. lol tbh not very sorry, truth is I'm a cheater, that's what I do. but I do apologize to everyone for all the loot/stuff I've taken from them, I wish I could log in and give it all back but I can't, and I'm sorry. Good thing you won't see me anymore tho, truth is about cheating I find it fun, and can't quit and obviously, that's a problem. Most problems should be fixed but tbh, I don't think I'll stop, it's a great thing you banned me, I would not have to go to sleep every night knowing I'm terrible at the game and feel bad about all the loot I've taken from people. sorry to Xeodis, LilaPR, Yaqoob999, IBasss, panduh, and cwaire for dealing with all my ****, it won't happen again and I can promise that because... well... you won't really see me again lol, well bye everyone, I'm glad you're happy :)

Lol the picture was my inventory when i clapped youngavail (sorry lol)

Best, Best, Best, Regards,
BobaYaskan.....