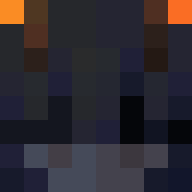 Member

Joined

Aug 11, 2020
Messages

3
So first of all my usename is IBlack_NiNjAI and this week and 2 weeks before i got banned for hacking when i wasnt.
honestly i dont know what makes me look fishy, was it my ping + the combos or the fact that i click in a weird way.
let me further expand on this, i believe i got banned for killaura and reach, the reach part i cant explain but the killaura part where my head is shaking is because i shake my mouse to click faster because my muscles in my hand tighten and i control it like that.i know it sounds fishy but i dont know how to explain it.
ive been banned by moderator: Toothiie and i believe also moderator Xeodis.
ive been playing becto for about 2 years now and never before have i been banned for hacks, i only got a mute i believe. is there a way to get unbanned ? or should i wait it out like my other one. (if i get proven not guilty by whoever reviews me)
unfortunatly i do not have footage because i do not record my gameplay but it looks like i should from now on.